Hopefully, you recognize that water is one of those life essentials and as such keep some as part of your bulk storage plan. If not then I highly encourage you to start, and if so you may be interested in the Waterbrick Stackable Water Container. Check out our review below and see if it's right for your household.
Amazon Disclaimer: We provide affiliate links to amazon products when appropriate to the content discussed. These links help to fund our effort to bring quality information to the Modern Warrior Project community.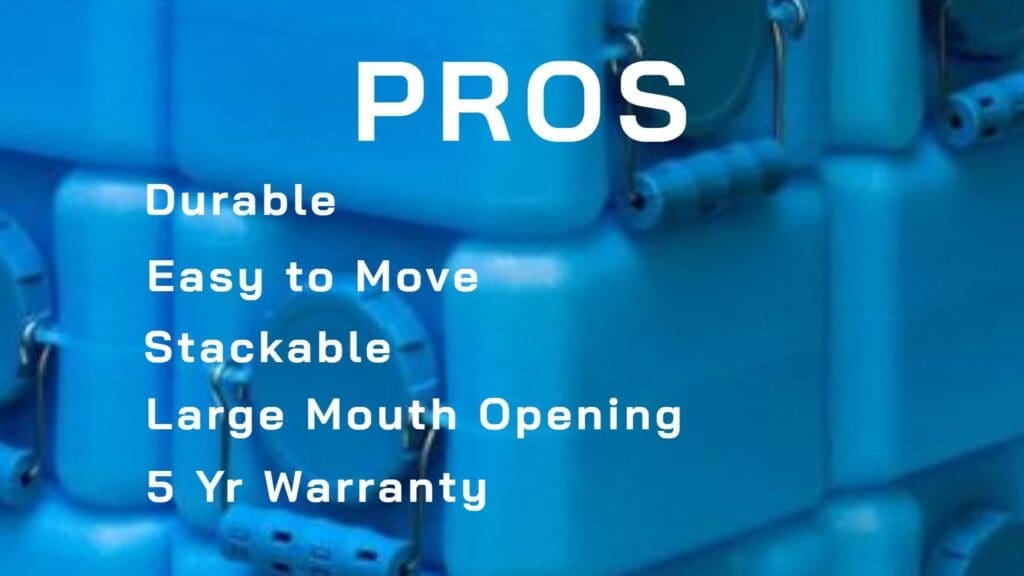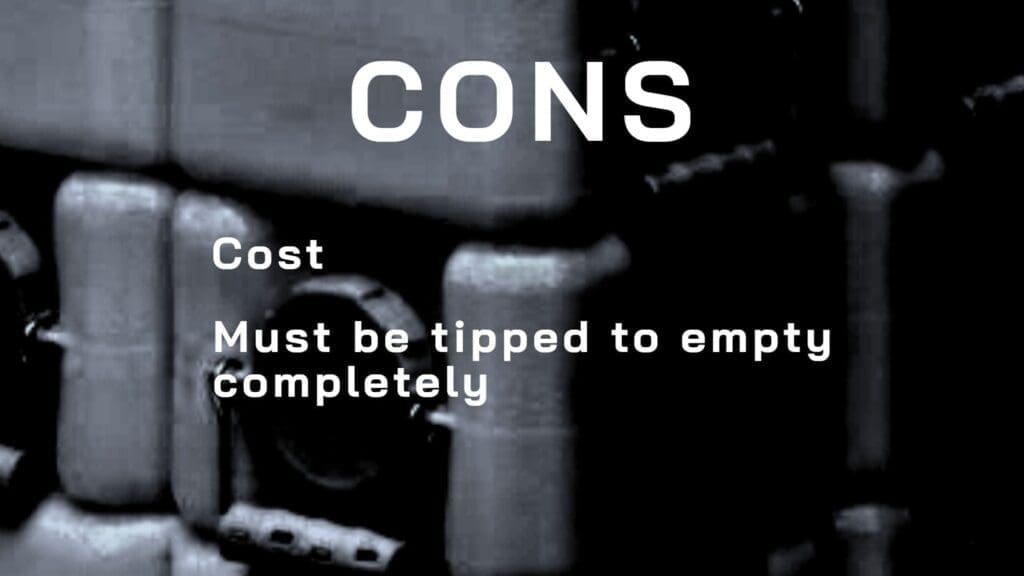 Waterbrick Stackable Emergency Water and Food Storage Container
What is it?
Well, the name somewhat gives it away. It's a container designed specifically to store water and dry goods and it does it well. Its versatile and stackable design lends to easy movement and storage with a detachable handle. They have a design similar to Legos.
The container holds a fair amount of liquid at a 3.5 gallon capacity and 1.6 gallon if you opt for the smaller version. If you choose to use it for dry food it's advertised to hold 27 lbs worth, but I'll mention they actually sell a Foodbrick so I'd probably go with that if that's your intended use. Made of high-density polyethylene (HDPE) with an easy grip comfort handle its tough and durable design ensures it holds up well with time and handling. The Waterbrick features a large notched easy grip lid that is easily removed and replaced as well as provides a tight seal. The wide diameter lid opening offers enough space that the average adult hand can reach into the container. Which is a handy feature for cleaning or if your chosen stored contents are something other than water.
Want a block of ice for your refrigerator during a power outage? No Problem, You can freeze the Waterbrick.
Comparable Cost
2 Money Symbols is average in the market for the item.
Comparable Competitors
WaterBrick Specifications
| | |
| --- | --- |
| Overall Length: | 8in |
| Blade Length: | 3.375in |
| Cutting Edge: |  3.25 in |
| Blade Thickness: |  0.19 in. |
| Blade Material: | Bohler N690Co Cobalt enhanced stainless steel |
| Blade Hardness: | 59-60 HRC |
| Blade Style: | Spear Point |
| Blade Grind: | Hollow Ground |
| Blade Finish: | Bead Blast |
| Edge Type: | ComboEdge |
| Handle Length: |  5.00 in. |
| Handle Thickness: |  0.68 in |
| Handle Material: | Akulon 6G6 |
| Handle Color: | Black or Safety Green |
| Frame/Liner: | Dual Titanium liners |
| Weight: |  5.50 oz. |
| Carry Method: |  2-Position Pocket Clip  |
| Knife Type: | Manual Opening Folder |
| Opening Mechanism: |  Thumb Stud |
| Locking Mechanism: |  Liner Lock |
As you can see they are quite durable!
Replacement Parts and Accessories
The Waterbrick has a number of replacement parts and accessories available for purchase as well.
Replacement Handle (which is easily detached, a consideration for stationary storage)
Replacement notched easy grip lid
Waterbrick gasket
Spigot (which makes for easy dispensing) : Note even with the spigot you must tip the brick to empty the entire contents.
Water Container value for your money
It's an excellent product and worth the cost. That said it is priced at a premium water storage container price. There are cheaper alternatives out there that will accomplish the task such as the Igloo 6 Gallon Heavy Duty Portable Camping Hiking Water Storage Container in which case you get more storage for less cost, but give up the ability to stack. There are also some other stackable options as well that tend to float in the same pricing arena. Of course another great option is a large water storage container such as the Augason Farms 55 Gallon Water Filtration and Storage Kit which will offer you maximum efficient storage capacity at a much lower cost per gallon. Of course you can get a better value if you buy them in one of their various bulk packs.
Cleaning the Waterbrick
Cleaning the bottle is relatively straight forward and easy. You can use a cleaning solution and shake it around to ensure full coverage for your average maintenance. I also like to hand scrub them occasionally though I admit I don't have a solid schedule that I keep with it.
Is the Waterbrick Container Right for me?
Well, it is for me as I have quite a few. Ultimately it comes down to whether you want to budget it into your emergency water storage plan or not. I like to spread my storage (with drinking water and other prepping items) across various platforms. A form of spreading my eggs across multiple baskets if you will. In the end, if your budget allows for it I don't think you will be disappointed with the Waterbrick water containers at all.
Do you have Waterbricks? Share your thoughts on them below in the comments. Have a different recommendation tell us about it.